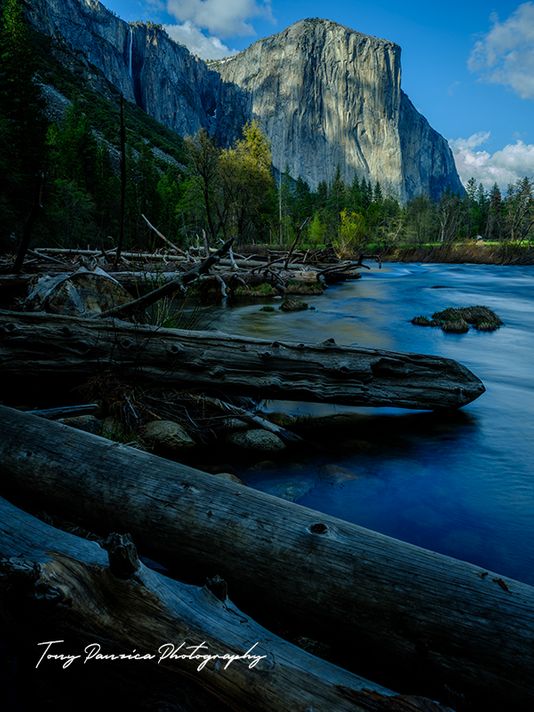 El Capitan and Driftwood
2023 Late April flood debris at the Valley View turn out in Yosemite.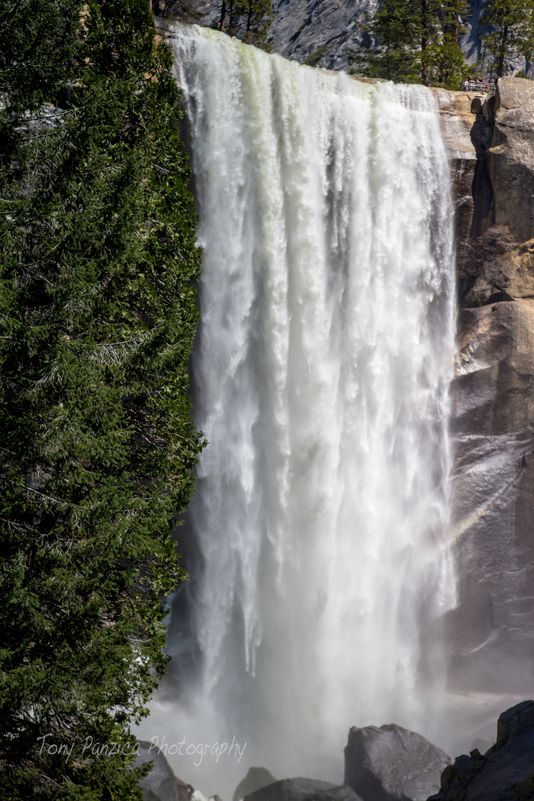 Vernal Falls Up close, Yosemite National Park
Spring run off in Yosemite turns this peaceful waterfall into a raging torrent every year.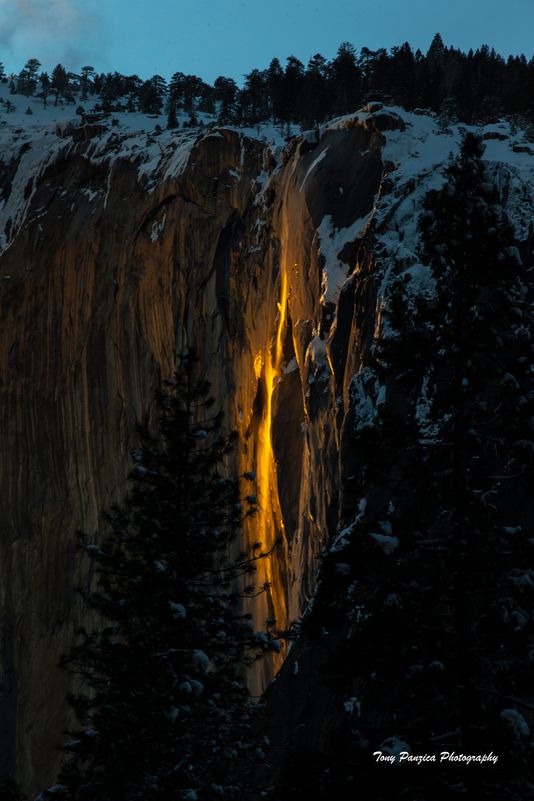 Yosemite FireFalls
This fleeting site only last for about 10 days in Mid February and the sun sets it casts a warm glow thru the canyon only to show the tiny flow of water. No guarantee that it happens as clouds are frequently covering the valley. In addition, you need melting snow from a tiny plot of land, many years there have been none! Add to this, the average duration is less than 90 seconds, this image it lasted only 30 seconds! A very rare visual experience!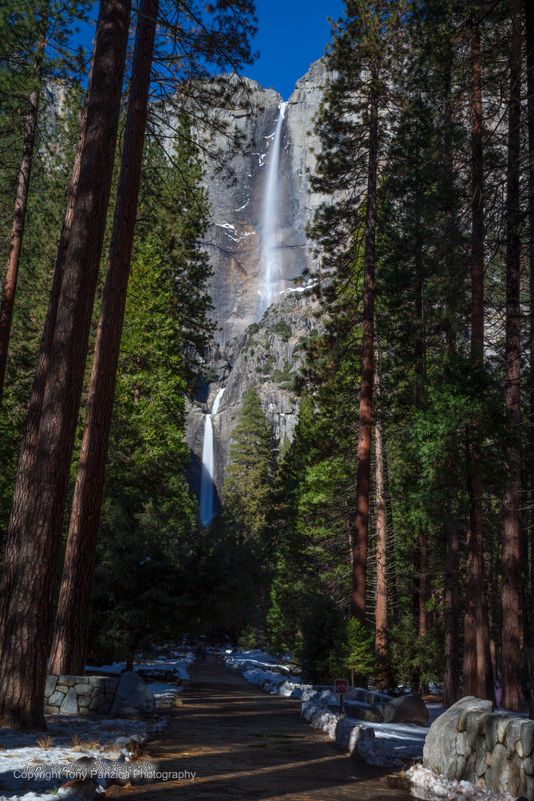 Yosemite falls in Winter
I have spent many hours at this spot just mesmerized!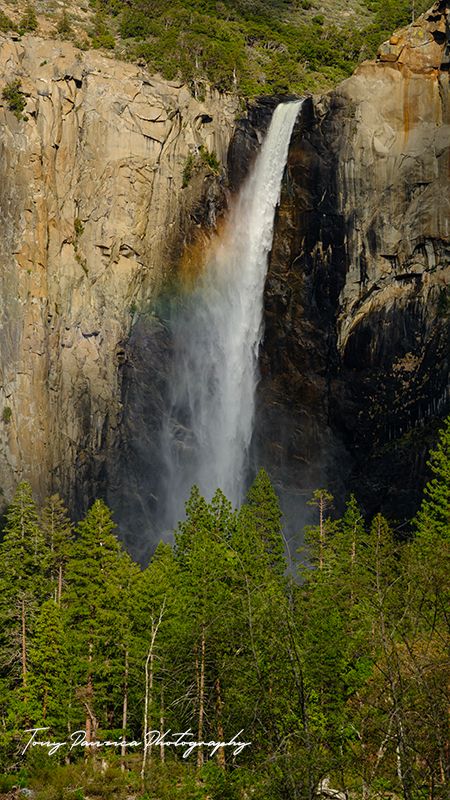 BridalVeil Falls in a Rage
BridalVeil Falls usually wind swept in all directions, but not 2023 as the falls are raging due to record snow fall and runoff. The captured rainbow is just adds to the beauty.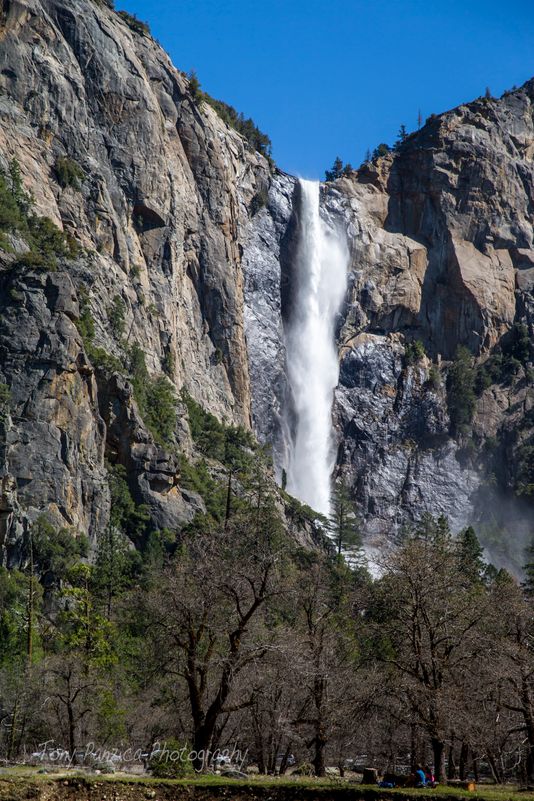 Bridalveil Falls
BridalVeil Falls Yosemite National Park, as the wind grabs the veil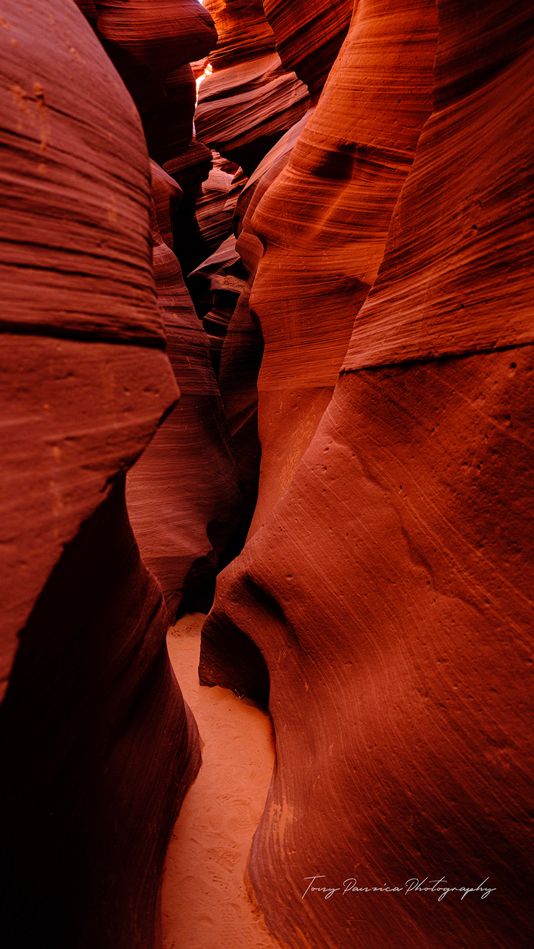 The Whisperers
These giant walls look like like elongated faces talking to each other quietly, wiping to each other for thousand and thousands of years! I wonder what they are saying?
Tony Panzica Photography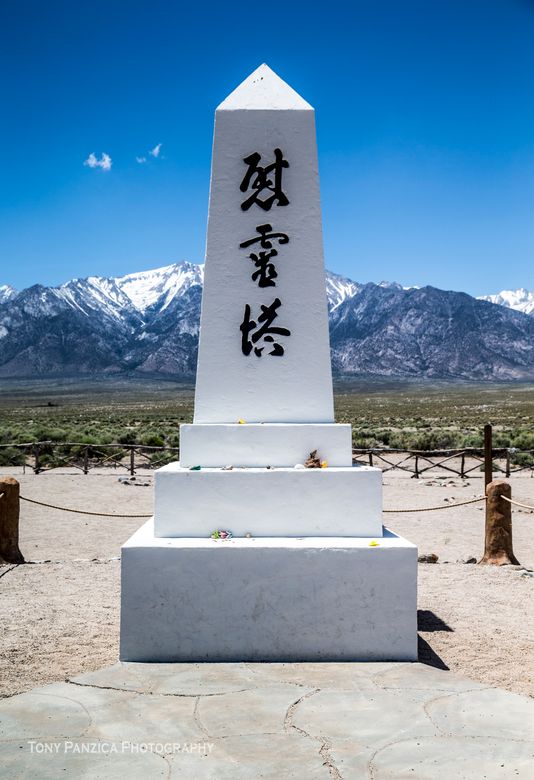 Soul Consoling Tower
Manzanar was a concentration camp for Japanese citizens during world war 2. Japanese citizens from all over the U.S. were rounded up and forced to live there. You get an immense anger as you visit. The Translation reads, Soul Consoling Tower.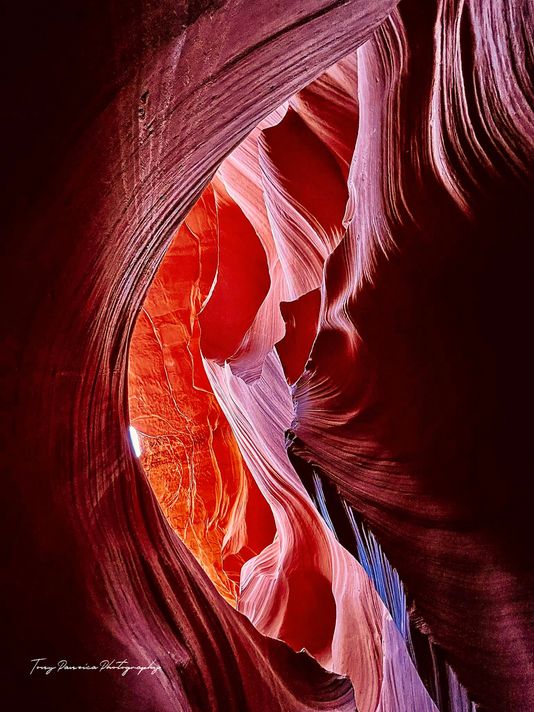 The Wall
Antelope Canyon early morning offers a rainbow of color rarely seen anywhere else on earth. You stare in wonder at the full spectrum of colors. Thankfully the Navajo Nation is the lone gatekeeper to this special landscape!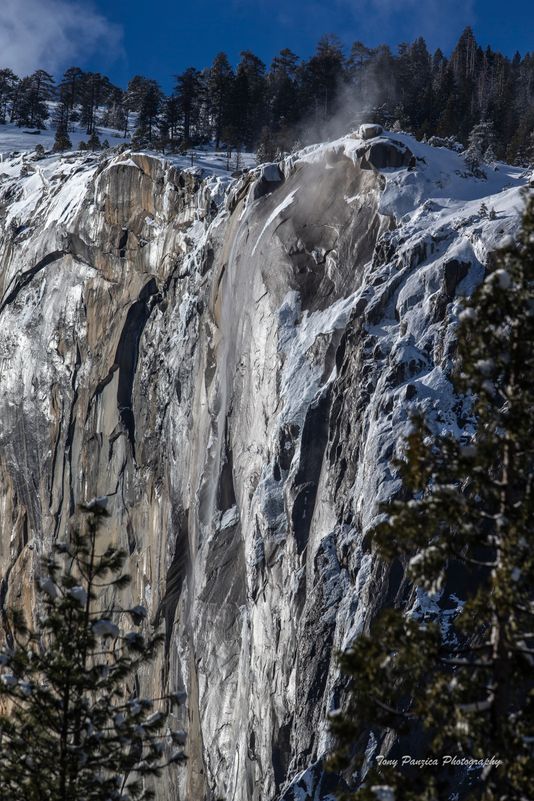 Daytime Firefalls off of El Capitan
Taken 1 hour before sunset, FireFalls off of El Capitan, mid February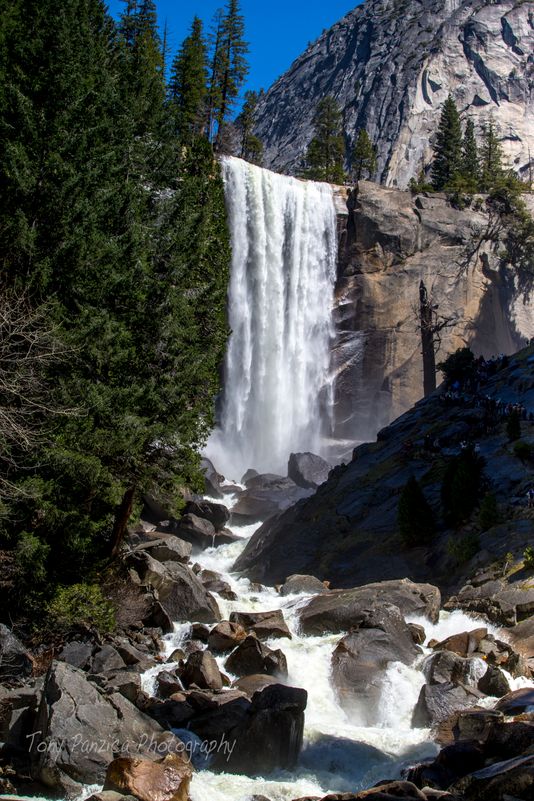 Vernal Falls, Yosemite National Park
Vernal Falls is short hike from the valley floor in Yosemite National Park.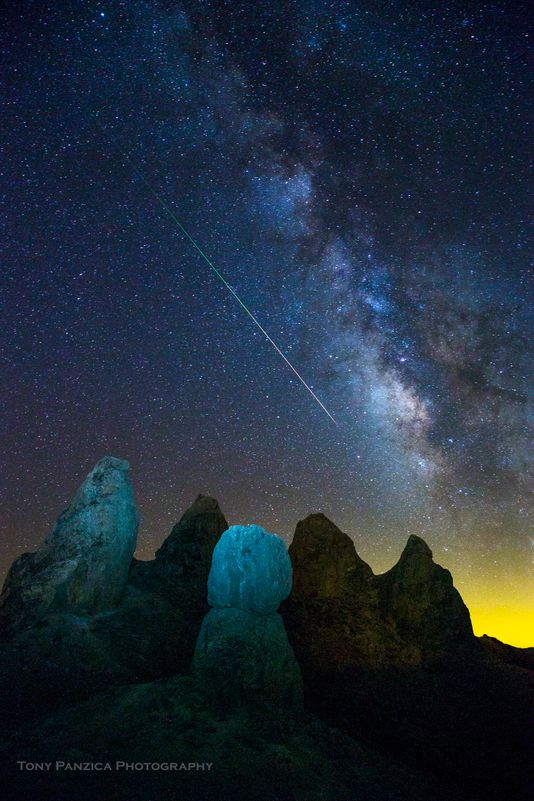 Trona Pinnacles
The southern end of the Mojave Dessert, The Trona Pinnacles old rock formations from under the ancient Lake Mojave during a clear sky capturing the Milky Way and shooting star.
Vertical Print Gallery